Meet the Team
Our team stands committed to providing the best customer service possible. If you have a problem or need assistance at any time, please let us know.
---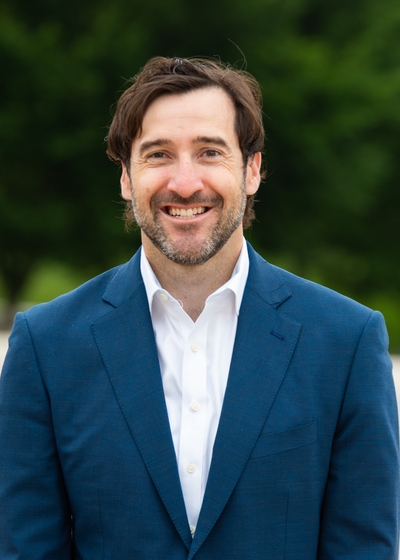 Kurt Patrick Rupprecht, CFP®, CASL®, RICP®, ChFC®, CLU®
Wealth Management Advisor
Office 202-403-2588

Born in San Jose, Costa Rica into a Foreign Service family, Kurt spent the majority of his youth residing in Central and South America. Upon completion of high school in Guatemala City, he attended the University of Virginia graduating with a major in Economics and a minor in Foreign Affairs. Following his diverse upbringing, Kurt was naturally drawn to a career involving daily interactions with people of all backgrounds and experiences which led him to Northwestern Mutual's Wealth Management practice in McLean, Va.
In 2008, Kurt was presented with the opportunity to serve in opening and growing a new Washington, DC office located in one of the city's biggest business districts on K Street. Since its foundation, Northwestern Mutual DC has grown from three Financial Representatives and Advisors to over thirty. This experience inspired Kurt to formalize the creation of K Street Financial Group in 2016 to address the evolving needs of his clients. Kurt is the lead Wealth Management Advisor for the team and interacts daily with clients helping them uncover and achieve their financial goals. He holds his Series 7 and 66 investment licenses along with the CERTIFIED FINANCIAL PLANNER™ certification, Retirement Income Certified Professional (RICP®), Chartered Advisor for Senior Living (CASL®), Chartered Financial Consultant (ChFC®), Chartered Life Underwriter (CLU®), and Certified Long-Term Care (CLTC) designations.
Kurt has three children: Declan, Arizona, and Story. A Bernese Mountain Dog rounds out his family. Kurt loves mountain biking, hiking, crossfit and traveling.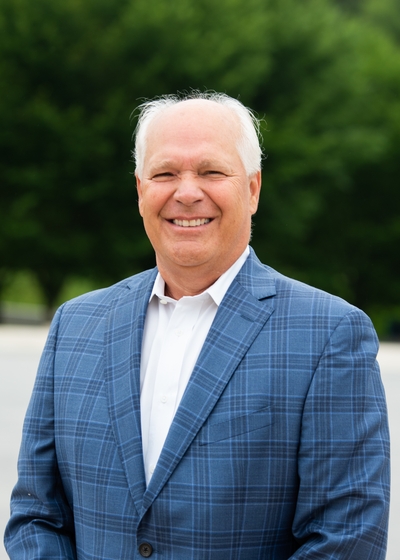 Mark Siciliano, CLU®
Mark was born, raised and attended school in Arlington, VA and for the past 25+ years has resided with his wife Denise and 5 children in Arlington, less than a mile from his childhood home.  While Mark has not lived far from his birthplace, he enjoys following his now young adult children in their travels around the world.
Mark graduated from the Villanova School of Business and joined Northwestern over 35 years ago, representing clients and their financial needs ever since.  Mark is an avid golfer and credits the game with allowing him to know many clients on a more personal level, conducting business with pleasure over all 19 holes.
Raising five competent and good young people is Mark's greatest self-promclaimed accomplishment.  He relishes watching their growth, life choices and successes.  Mark's newest role as PopPop to his first grandson might be his favorite job yet.  He looks forward to welcoming many more grandchildren to his growing family.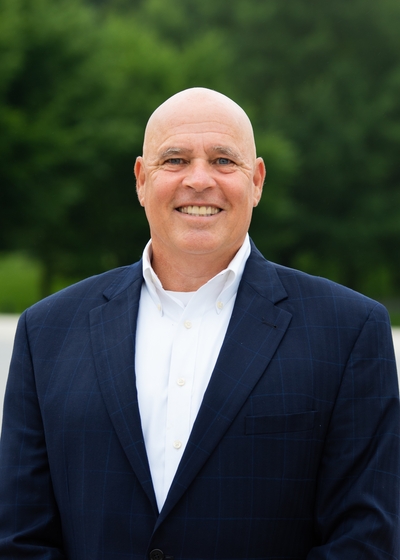 David Seager, CLU®, ChFC®
Wealth Management Advisor
Office 703-539-6800

Dave graduated from Virginia Tech in 1984 with a Bachelor of Science degree in Mathematics/Education. After graduation Dave began his lifelong journey with Northwestern Mutual where he has been instrumental in helping thousands of clients over his stellar career, winning many awards, and accolades both inside and outside of Northwestern Mutual.
He has the unique ability to relate to his clients based on his education background all while using his strategic mathematical side to diagnose complex situations. He takes great pride in creating solutions for his clients that they can understand and have the confidence to take the appropriate action.
Dave has been actively involved in numerous philanthropic activities and spent many years coaching his children in a variety of sports. He is an avid golfer and served as the past Treasurer of Westwood Country Club. When he is not in the office or watching Washington Capitals hockey he can be found swimming laps or relaxing in the Outer Banks.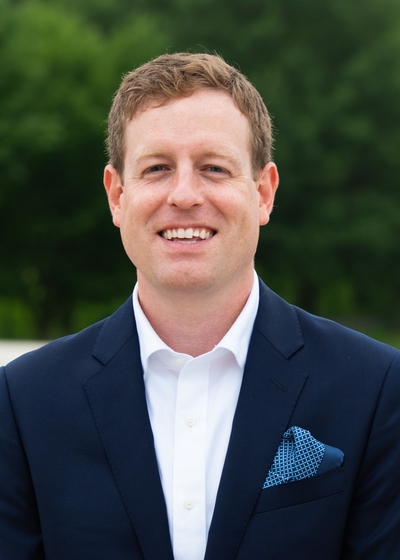 Brendan Tracz, CFP®
Director of Wealth Management
Office 202-403-2585
Mobile 703-472-9995

Brendan grew up in Arlington, Virginia, and graduated from Gonzaga College High School and the University of Virginia.
After spending five years building his own practice at Northwestern Mutual, Brendan brought his passion for financial planning and deep commitment to our clients to K Street Financial Group as Director of Wealth Management in early 2019. Brendan is a CERTIFIED FINANCIAL PLANNER™ Professional and is insurance and investment licensed. As Director of Wealth Management, Brendan works with our clients to create personalized wealth management solutions including financial planning, investment management, retirement planning, insurance planning, education planning, legacy planning, and charitable giving strategies.  
Brendan lives in Kensington with his wife Maria, son Charlie and daughter Gemma. He is actively involved with several local charitable organizations and his UVA and Gonzaga alumni associations. Outside work Brendan plays golf, spends time in Bethany Beach, and obsessively follows DC sports.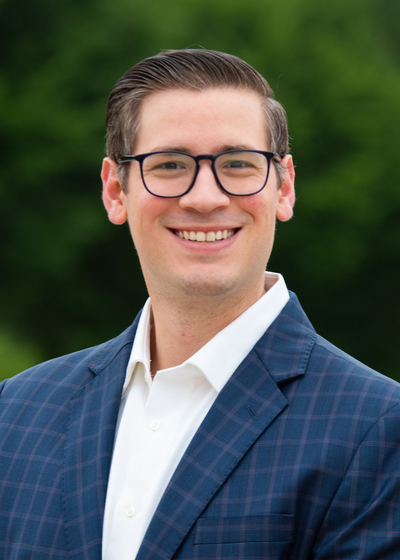 Jason A Colenda, CFP®, WMCP®
Director of Investments and Planning
Office 202-600-7114
Mobile 571-835-5521

Jason was born and raised in Fairfax, Virginia and attended Bishop O'Connell High School in Arlington. After graduation, he enrolled at Villanova University where he obtained a B.S. in Business Administration majoring in Finance and Management as well as a M.S. in Finance. During his time at Villanova, he walked-on the varsity basketball team and was a member of Villanova's Final Four team in 2009.
Jason began his professional career in Private Equity research, and worked in that capacity for a few years before finding a career that matched his passions for finance and helping others at Northwestern Mutual in 2013. In May 2015, he joined Kurt Rupprecht and together they began building the K Street Financial Group. Jason is a CERTIFIED FINANCIAL PLANNER™ professional and Wealth Management Certified Professional™. He holds Series 7 and 63 securities registrations with FINRA and Life, Health, Annuities and Long-Term Care Licenses. As Director of Investments and Planning, Jason regularly interfaces with clients supporting the construction and implementation of our holistic financial planning recommendations and oversees the day-to-day operations and management of our clients' portfolios.
Outside of his work with K Street Financial Group, Jason owned and operated a gym in Falls Church from March 2011-August 2018. It's where he met his wife, Caitlin, and they were married in October 2018. They now reside in Arlington with their dog, Barkley.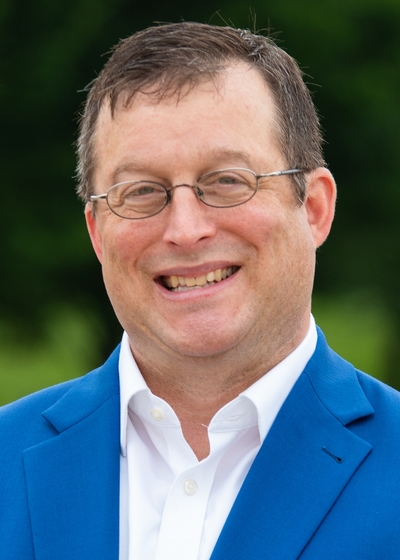 David Rinehart, CFA®
Chief Strategy Officer
Office 717-843-5511

Dave joined K Street Financial Group in 2021. Dave has over 20 years of institutional and high net worth consulting and advisory experience as well as manager due diligence.  Previously, Dave has worked as a Senior Institutional Investment Consultant for NFP Retirement and Senior Investment Advisor for PNC Wealth Management.  He is most excited about being able to make a difference in client's financial goals and objectives through asset allocation and portfolio construction.  Dave is a Chartered Financial Analyst (CFA) Charterholder.  He is a graduate of Loyola University of Maryland with a Master's of Science in Finance (MSF).   
Dave lives in York County, PA with his wife Karen and two daughters Abigail and Natalie.  He has served on not-for-profit boards throughout his career, including education scholarship foundations and local YMCA's.  He enjoys swimming and biking in his spare time and supporting his favorite soccer team Everton.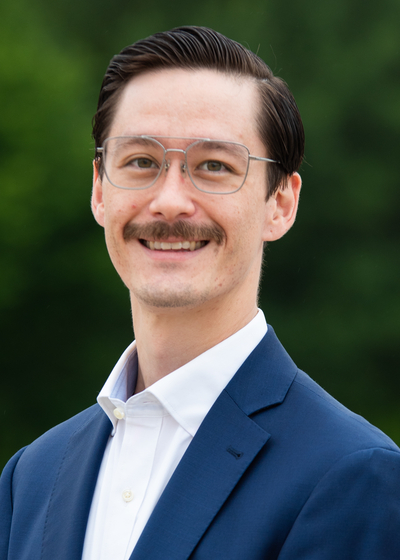 Gunnar N Laasanen
Associate Wealth Management Advisor
Office 202-600-7119

Gunnar spent his early childhood in Hawaii where the majority of his time he was either at the beach, playing inline hockey, or earning is black belt in Taekwondo. Gunner moved to Maryland in Middle school, where he began his Lacrosse carrer that lasted through college. He graduated from Freedom High School in Loudoun County, VA in 2009 and went on to attend Old Dominion University in Norfolk, VA where he earned his B.S. in Finance with a minor in Economics .
Gunnar began with Northwestern Mutual as a Financial Representative Intern at the Virginia Beach office in 2013 before joining the D.C. office full time in 2014. Gunnar joined K Street Financial Group in 2016 Gunnar bringing three and a half years of experience from Northwestern Mutual in D.C.  He is licensed in life, health, and annuities and holds his Series 7 securities registration. As Director of Insurance Services, Gunnar specializes in the insurance-related planning and operations for the team.
He currently resides in D.C and enjoys snowboarding, golfing, and going to the beach and concerts in his free time.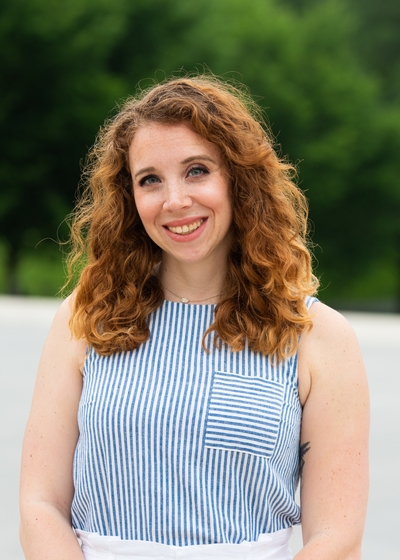 Kathryn Keefer
Director of Marketing and Communications
Office 202-600-7102

Kate is originally from Chocolatetown USA, also known as Hershey, PA. She received a Bachelor's of Arts in Human Communications from Shippensburg University.
After graduating, she moved to the DC Metro area and began her professional career at The Lucas Group as a Recruiting and Event Coordinator. She joined the K Street Financial Group in 2018 as the Director of Marketing. Kate is responsible for marketing/client outreach strategies and assisting with client service needs. She currently holds a Life & Health Insurance License.
When she isn't in the office, Kate is very active in the fitness community, attends concerts, and enjoys traveling. She is the proud parent to two mischievous cats named Meeko and Luna.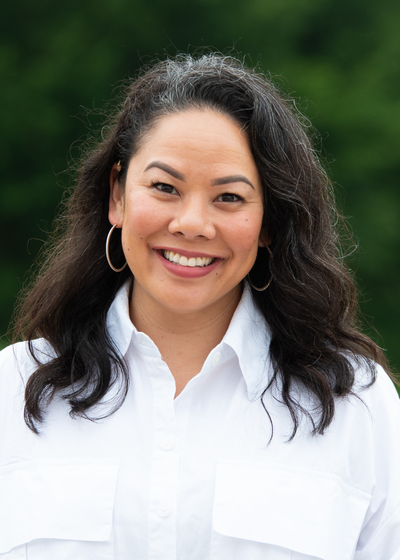 Briana White
Director of Operations
Mobile 818-458-1685

Briana is a native Hawaiian, born and raised in Honolulu on the island of O'ahu.  At the age of 8, she discovered her passion for jazz, ballet, and hip hop and entered the professional world a few years later.  She became a Certified Medical Assistant before moving to California to pursue her dreams in the entertainment industry.   She spent 17 years in the retail world, excelling in every role from sales professional to account executive, and lived in various states from the west coast to the east coast.
Briana was presented with the opportunity to join K Street Financial Group at the beginning of 2020 as the Director of Operations focusing on the overall process and organization of the practice.  She has a passion for team development workflow improvement and customer relations and excited for continued growth in her new career.
She is a new resident of Arlington, VA, and enjoys live concerts, the company of dogs, and has a huge appetite for all savory and sweet foods.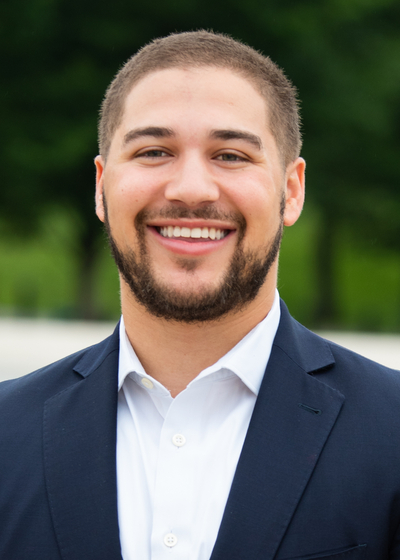 Nic Martin
Director of New Business
Office 202-600-7115

Nic grew up in Hagerstown, Maryland, and graduated from St. Maria Goretti High school and McDaniel College. After working for the Northwestern Mutual DC Network Office for three years, Nic brought his commitment to financial planning and client servicing to K Street Financial Group as the Director of New Business in October 2020. He is licensed in life, health, and annuities and holds his Series 7 securities registration. As Director of New Business, Nic is responsible for effectively getting our clients through the insurance underwriting process, onboarding our investment clients with account openings, and properly funding their accounts.
Nic lives in DC with his girlfriend Malu. In his free time, he enjoys going to DC sporting events, golfing, and hanging out with friends and family.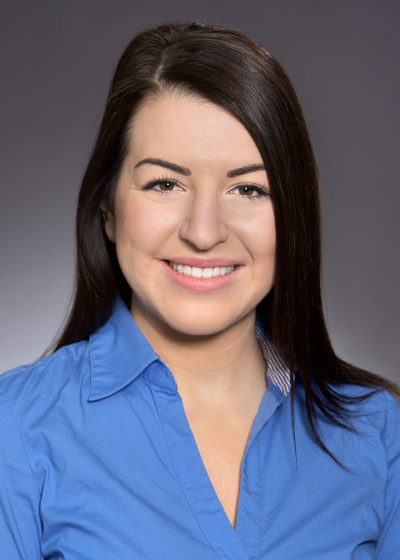 Katie N Mc Aree
Director of Insurance Services
Office 703-539-6819

As the Director of Insurance, Katie is responsible for assisting our clients with all their insurance needs. She is dedicated to helping each client by providing a personalized experience to make every interaction as seamless as possible. She began her career with Northwestern Mutual in 2012 and is currently licensed in life, health, and annuities.
Katie was born and raised in Northern Virginia and attended college at George Mason University where she received her bachelor's degree in Communications & Public Relations. In her spare time, she loves to do yoga, go thrifting, enjoy the outdoors, and spend time with her husband Ralph, daughter Ruby, and two Chiweenie pups, Daphne and Pickles.